NatureWell's Top Products of 2023 (So Far)
July 07, 2023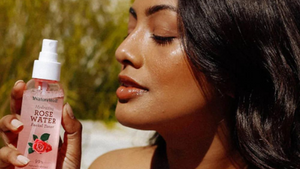 NatureWell has always been at the forefront of skincare innovation, and 2023 is proving to be an exceptional year for their product lineup. With a commitment to using natural ingredients and delivering visible results, NatureWell has become a trusted brand among skincare enthusiasts. In this blog post, we'll explore NatureWell's top products of 2023 so far:
Coconut Oil Moisturizing Cream:
NatureWell's Coconut Oil Moisturizing Cream has gained immense popularity among beauty enthusiasts for its nourishing and hydrating properties. Infused with organic coconut oil, this cream provides deep moisture, leaving your skin feeling soft and supple. The lightweight formula is easily absorbed, making it suitable for all skin types. Whether you have dry, sensitive, or combination skin, this moisturizing cream will help restore your skin's natural radiance.
Collagen Intense Moisturizing Cream:
As we age, our skin naturally loses collagen, resulting in the appearance of fine lines and wrinkles. NatureWell's Collagen Intense Moisturizing Cream is specifically designed to combat these signs of aging. Formulated with a powerful blend of collagen, hyaluronic acid, and other beneficial ingredients, this cream helps improve skin elasticity and firmness. Regular use of this cream can leave your skin looking plump and youthful, diminishing the visible signs of aging.
Retinol Advanced Moisturizing Cream:
Retinol has long been hailed as a skincare superstar, and NatureWell's Retinol Advanced Moisturizing Cream takes full advantage of its remarkable benefits. Retinol, a derivative of vitamin A, is known for its ability to reduce the appearance of wrinkles, even out skin tone, and improve overall skin texture. NatureWell's advanced formula combines retinol with moisturizing ingredients to minimize dryness and irritation commonly associated with retinol use. Achieve a smoother, more youthful complexion with this highly effective moisturizing cream.
Rose Water Facial Toner Spray:
NatureWell's Rose Water Facial Toner Spray offers a refreshing and revitalizing experience for your skin. Made with pure rose water, this toner helps balance pH levels and tighten pores, leaving your skin feeling refreshed and rejuvenated. The gentle mist provides a burst of hydration, making it perfect for use throughout the day. Additionally, the delicate rose scent creates a soothing aromatherapy experience, promoting relaxation and reducing stress.
With Amazon Prime Day just around the corner on July 11th to the 12th, now is the perfect time to stock up on these amazing NatureWell products. Take advantage of the exclusive discounts and promotions available during this event to try out these top-rated skincare essentials at a great value. Don't miss out on the opportunity to enhance your skincare routine and achieve healthier, more radiant skin.
NatureWell's Range of Body Care Products:
NatureWell understands the importance of nurturing your skin beyond the face. Our range of body care products offers a variety of cleansers, exfoliators, moisturizers, and targeted treatments to cater to your skin's needs. Each product is crafted with nourishing ingredients to provide hydration, protection, and rejuvenation for your body's skin.