Get Ready for Valentine's Day From Head to Toe
February 10, 2023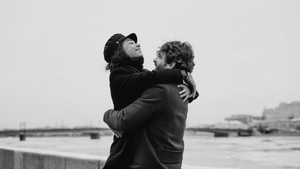 Valentine's Day is just around the corner! While searching for the perfect date night spot and an outfit you want to wear to impress your significant other, don't forget to think about your skincare and self-care. This holiday is about more than just showing your partner how you feel. It's also about pampering yourself and showing yourself some extra love. 
We're here to show you how to get your skin ready for the big night with NatureWell Beauty essentials:
Start your v-day skincare routine at night
The night before Valentine's Day, you'll want to prep your skin and get ready for the big day ahead. Whether it's with a facial, eye mask, or an ultra-hydrating renewal cream. When you wake up in the morning, your face will be refreshed, hydrated, and looking its best. 
With our Day and Night Dynamic Renewal Cream, you can spoil your skin with a 33-botanical complex. This expert blend is formulated to restore radiance, plump your skin and combat early signs of aging. 
Exfoliate your skin 
Exfoliating helps you eliminate dead skin cells and make room for new growth. With an exfoliant, you'll reveal a brighter complexion, giving your skin that extra glow you crave. 
Keep in mind - you don't want to exfoliate every day. This can strip your skin of its natural oils and cause unwanted inflammation. (No one wants that on Valentine's Day!) If you recently exfoliated, you may want to skip this step. 
However, after exfoliating, your skin loses moisture. So you must apply a thick hydrating cream, like our Vitamin C Brightening Moisture Cream. This will help you lock in the hydration and keep your skin hydrated and supple. 
Hydrate, nourish, and pamper your skin
It's time to pamper your skin with a full-fledged skincare routine. When getting ready for Valentine's Day, you don't want to skip any steps in your skincare routine. 
You'll want to start with a gentle cleanser to eliminate unwanted dirt or grime in your pores. Next, you'll want to take a more targeted approach by applying serums that help with imperfections, acne, or other skin care problems you're dealing with. 
Lastly, you'll apply a hydrating moisturizer like our Extra Virgin Coconut Oil Moisturizing Cream. This formula is jam-packed with nutrients the skin on your face needs to thrive, helping you lock in hydration and get your skin ready for the makeup you plan to wear. 
Don't skip the body care
Your body deserves the same TLC as your face! There is no better feeling than jumping out of the shower with freshly shaved legs and applying moisturizer to your skin.
You'll want to apply your go-to body cream all over your body. Don't forget to pay attention to dry or rough areas like your elbows and knees. Turning your body care routine into a habit like your skincare routine will help keep the skin and all of your body looking and feeling its best. 
With our Relax & Restore Lavender Moisturizing Cream, you can relax before your date night with the sensational aroma of lavender. Once you're ready to take on the big day or meet your date for dinner, apply this formula to your legs, arms, and body. The powerful aroma of lavender will relax your mind and give you that peace of mind you need to head into your date ready for a night you'll always remember. 
Apply your favorite makeup look 
You want to feel confident in your skin on Valentine's Day. Don't be afraid to set aside some extra time to go above and beyond with your makeup look. Whether you want that clean girl aesthetic or a full glam look - the choice is yours on this big day!
Use a facial spray 
If you're going on your V-day date later at night, you'll want to keep your skin hydrated and fresh throughout the day. A refreshing facial mist, like our Rose Water Facial Toner Mist, is designed to keep your skin refreshed and give you that extra boost of hydration your skin craves. 
Already have a full face of makeup on? Even better. Use our toner mist as a primer to set your makeup. It will help you achieve that dewy skin look. 
Get ready for V-day with NatureWell Beauty
With NatureWell Beauty essentials, you can pamper your skin every day - not just for the holidays. All our skin and body care products are formulated with good-for-you ingredients that nourish and hydrate the skin with just a few uses. 
So what do you say, will you be our Valentine this year? Start shopping our collection today.