5 Essential Tips To Help With Dry Skin
October 14, 2022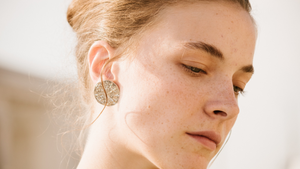 Let's face it: No one likes dealing with dry skin. Whether it's a seasonal problem or a recurring one, the symptoms of dry skin can negatively impact your life and leave you feeling uncomfortable. If you notice irritation, redness, or flaky skin: It's time to revisit your skincare routine. 
Here are 5 essential tips and tricks to help you improve your skincare habits:
Use a daily moisturizer 
This is an essential tip for anyone that suffers from dry skin. If you aren't applying a daily moisturizer, you risk worsening your symptoms and causing more irritation than before.
You'll want to apply your daily moisturizer twice a day: Once in the morning after your shower and another time before you jump into bed. 
Here are our two picks for daytime and nighttime results:
For the best results: You should always choose a moisturizer that meets your skin's needs. Always consider the ingredients and formulas. 
Don't forget the facial toner 
Facial toners are an underrated step in a skincare routine that is often avoided. That's because some facial toners contain ingredients that can strip your skin of its natural oils. You'll want to avoid facial toners that contain alcohol. If you use these too often, it can leave your skin dry and irritated. 
Instead, look for a facial toner with good-for-you ingredients. We recommend our Rose Water Facial Toner Spray. This toner spray is formulated with Rose Water, Rose Oil, and Soapbark Extract to provide you with a new level of hydration. 
Take a better approach to your shower routines
If you suffer from dry skin and your skin often feels irritated, you'll need to be careful in the shower. High temperatures and other bad habits can worsen the symptoms of dry skin. Here are a few ways you can improve your shower routine:
Don't let the steam escape by closing the bathroom door

Try to use warm water, not hot

Use a fragrance-free cleanser 

Don't go overboard in the shower! Try to limit your time to 5-10 minutes

Gently dry your skin by blotting it with a towel

After drying off, apply your moisturizer immediately after
Pro Tip: Apply your trusted moisturizer while your skin is still wet for the best results. This helps seal in moisture and helps your skin retain hydration.
For that last step, consider our Pumpkin Oil Moisturizing Cream. It's a hydrating formula that will leave skin feeling soft and smooth without feeling greasy.
Plug in a humidifier 
Dry skin can sometimes be just one symptom of an underlying problem occuring in your home. If you're someone who also experiences chapped lips, nose bleeds, and allergies: It may be a sign you need to add some extra moisture into the air. 
Some individuals notice their dry skin and chapped lip symptoms worsen during the colder months. If you have your heater working overtime in your home, the heating pump could be the main culprit to all of your problems.
Consider adding a humidifier to your space. This is a quick way to get added moisture and prevent these recurring symptoms paired with dry skin. 
Have a go-to lip balm 
No skincare routine is complete without a lip balm. During colder months and warmer climates, the delicate skin on your lips can suffer from dryness the same way your skin does. 
To combat chapped lips or flaky skin, you'll want to have a go-to lip balm you can carry with you everywhere you go! Look for one that has nourishing ingredients like honey, coconut oil, beeswax, or shea butter. 
Combat dry skin with NatureWell Beauty Essentials 
At NatureWell Beauty, we want to help you treat dry skin with hydrating formulas. All our products are formulated with good-for-you ingredients that will help you look and feel your absolute best. 
If you're ready to upgrade your skincare routine, start shopping today.