How-to: Skincare On a Budget
January 20, 2023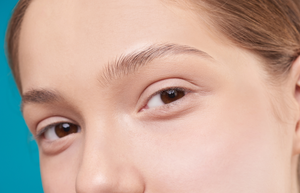 Skincare doesn't need to break the bank. When building an affordable skincare routine: You'll want to take a simplified yet effective approach. Only prioritize the must-haves to keep your skin thriving without costing you a fortune. 
We're here to walk you through everything you need to build a skincare routine on a budget.
Let's take a closer look:
Simplify your skincare routine 
Don't believe everything the internet tells you. You don't actually need a 10-step skincare routine to keep your skin thriving and looking its best. In theory, you only need the basics. The basics will help you maintain your youthful glow and provide your skin with the nutrients it needs to thrive. 
Here's a breakdown of the three must-haves:
Cleanser
A gentle cleanser is going to help you wash away the day. It will help eliminate dirt, grime, and bacteria that may be collecting in your pores. 
If you don't use a cleanser you risk skin irritations and imperfections. When shopping for one, always look for one with a gentle formula. You'll want to avoid irritants like alcohol. These ingredients could dry out your skin and do more harm than good. 
Moisturizer
Everyone needs a go-to moisturizer. Moisturizers help lock in hydration and provide your skin with a protective barrier. For the best results, you'll want to find a moisturizer formulated with humectants. 
Humectants attract moisture and help keep your skin hydrated, soft, and supple all day long. Keep an eye out for honey, avocado oil, and glycerin.
Our Dynamic Renewal Day & Night Cream contains glycerin, along with a multitude of moisturizing ingredients that helps hydrate, restore radiance, and reduce the appearance of fine lines.
A huge tip to save money while looking for moisturizer is to find products that can be used on both the face and body. All of the NatureWell Moisturizing Creams  are formulated to work well on the face, body, and hands. That way you don't need to worry about purchasing more unnecessary products.
SPF
SPF is a necessity for every skincare routine. Without an SPF, your skin will be exposed to harmful UVB rays. This will cause premature signs of aging and will take away from your youthful glow after a while. Always aim for an SPF of at least 30. 
Apply SPF after your moisturizer and before your makeup routine. If you plan on spending all day in the sun, you may need to reapply a few times. But don't worry, your skin will thank you!
These are the only three you absolutely need. Everything else is just an add-on to help you treat pesky skin problems or take a more targeted approach to your skincare regimen. 
Tips for budget-friendly skincare 
Always read the labels
If you have a strict budget you need to stick to, the last thing you want to do is spend tons of money on a product that won't help you see results. If you find a product you're interested in, read the label. 
Keep an eye out for well-known irritants like parabens, sulfates, fragrances, and alcohol. Look for ingredients you know to play well with your skin type and are non-comedogenic. 
Look for two-in-one formulas 
Some two-in-one formulas can be just as effective (and half the price!)  For example, you can opt for a moisturizer formulated with SPF. This will kill two birds with one stone and ensure your skin is already hydrated and protected. 
If you want to try out a serum but aren't ready to invest, you can look for moisturizers formulated with these ingredients. 
Our go-to is our Super Beauty Cream. This cream is packed with skin-loving ingredients that will provide an endless amount of benefits. This formula contains Collagen Tripeptide and Marine Algae so you can confidently get the skin of your dreams without spending too much. 
If you're looking for a multi-use toner, look no further than our All Day & Night Facial Toner Kit. Not only does this kit include 4 different toners for every occasion, but it also comes with our multipurpose Blue Light Blocker Facial Spray. This toner provides all the benefits that your everyday toner would, while also protecting your skin from harmful blue light waves. 
Know your skin type
If you don't know your skin type, you'll struggle to find formulas that work for your skin. Buying products you think might work can lead to a waste of money, especially if the products may do more harm than good. 
Here's a quick breakdown of the different skin types and what to look for:
Normal skin: Typically always clear and not sensitive to outside factors 

Sensitive skin: Irritation, redness, and dryness 

Dry skin: dry, flaky skin, itchiness, and rough patches

Oily skin: excessive oil causes grease and shiny areas

Combination skin: A combination of dry and oily skin
Once you have a pulse on your skin type, you can shop for formulas specifically made for your unique needs.
Affordable, clean, and effective solutions from NatureWell Beauty
If you're ready to build an affordable skincare routine, you've come to the right place. At NatureWell Beauty, we have several skincare products that are expertly formulated to help you achieve visually healthier-looking skin. The best part? We only use good-for-you ingredients, so you can feel good about what you use every day.